You have seen a father's plea to FB to see his son's "look back" video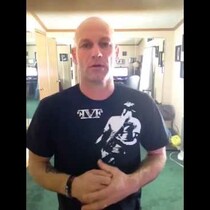 Posted February 7th, 2014 @ 8:10am
If you haven't seen the video yet or don't know the story - watch below then scroll for an update!
GREAT NEWS! FB listened and allowed him to see his son's video! Way to go FB!!!!
BIGGER UPDATE - He has shared his son's FB "look back" video with us too!
ENJOY!