Action Movie Kid wth a grappling gun!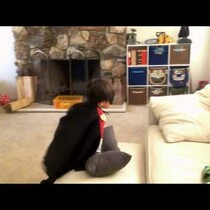 Posted March 28th, 2014 @ 7:15am
Daniel Hashimoto is a special effects guy in Hollywood who worked on "Kung Fu Panda 2". But he also adds effects to videos of his THREE-YEAR-OLD SON.
They have their own channel on YouTube so check it out!