A 2 minute horror movie? Yep, and it IS kinda scary!!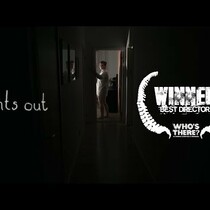 Posted March 25th, 2014 @ 6:00am
A two-and-a-half minute horror movie called "Lights Out" is making the rounds online. We don't want to ruin it for you, but it's about a woman who turns off the lights to go to bed. Then strange, unexplainable things start happening.